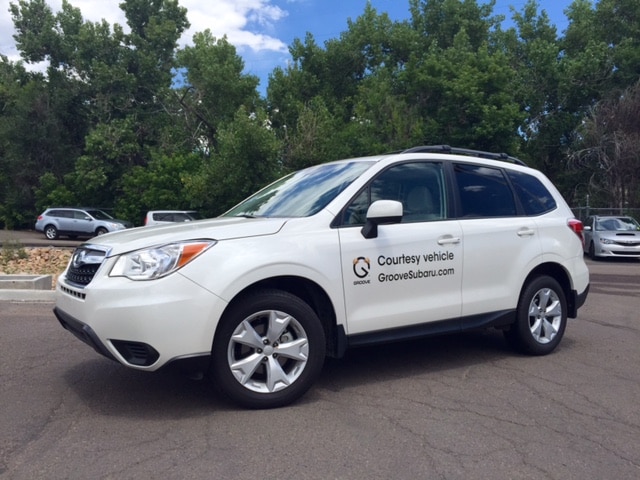 Extending the Level of Service at Groove Subaru
As part of Groove Subaru's commitment to exceptional experiences, we carefully consider each opportunity to make our customer's lives easier. For those guests who find themselves in need of a vehicle while their car is in the service drive, we have a fleet of 2015 Subarus ready for action.
This Courtesy Vehicle program is very unique to Groove Subaru, as most mainstream brands do not offer this luxury-level service. We are always looking for ways to enhance the customer experience and keep you coming back to Groove Subaru.
The Courtesy Vehicle program is complimentary for those whose repair service is either covered by warranty or amounts to $300.00 or more. This service is also complimentary if you recently purchased a vehicle from Groove Subaru and your car is in service for installation of aftermarket products. If your service or repair does not meet the above criteria, Groove Subaru?s friendly
Service Advisors
can offer you one of our Courtesy Vehicles for a nominal rental fee.
Drive 2015's Hottest Models as Courtesy Vehicles
Groove Subaru's Courtesy Vehicle fleet includes new 2015 Subaru Foresters, Impreza, Crosstrek, Outback and Legacy. These vehicles are all nicely equipped with standard backup cameras, Bluetooth accessibility and cruise control.
The Courtesy Vehicle program at Groove Subaru is an opportunity to keep our customers on the move during their service visit, but it is also designed to offer an up close and personal look at the 2015 models for our customers who might be thinking of an upgrade. Don't forget, Groove Subaru is always willing to make our customers an aggressive offer on their
Pre-loved Subaru
.
We also offer parallel program called Courtesy Shuttle that allows our customers to get a free ride to their destination within a short radius around the dealership. Your Service Advisor will have details on this program, which is free to all service guests.
What happens to the Courtesy Vehicles at 6 months? 
Groove Subaru rotates the vehicles in our courtesy fleet so that we can offer gently used vehicles as
Subaru Certified Pre-Owned
options for our customers looking to buy.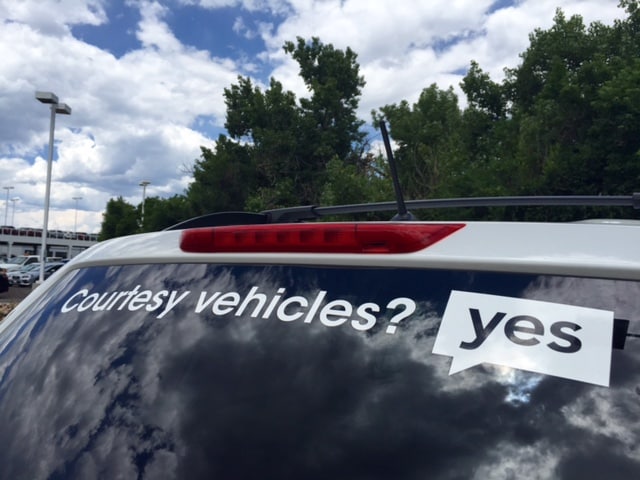 The Courtesy Vehicle program allows the best of everything: it keeps our customers happy and on the move, it gives us special Pre-Owned inventory after 6 months, and most of all, it elevates the guest experience to an extraordinary level of service that Subaru owners will only find at Groove.
We hope you'll take advantage of this service next time you're in the service drive. Thank you for servicing with Groove Subaru, where "YES" isn't just a word, its our way of doing business.